Lunch Information
Weekly Lunch and Snack Options
Camp Hubbard provides a snack for all campers each morning and pizza lunch on Fridays.
Snacks are Animal crackers, Goldfish, Wheat Thins, or similar.
Lunch: Full day campers eat lunch at camp.

Monday - Thursday: Full day campers bring a self-cooled lunch.
Friday: Camp Hubbard provides lunch! Pizza Day!

Nut allergies - campers with allergies sit at a separate table. Friends are welcome to sit with them if their lunch does not contain nuts.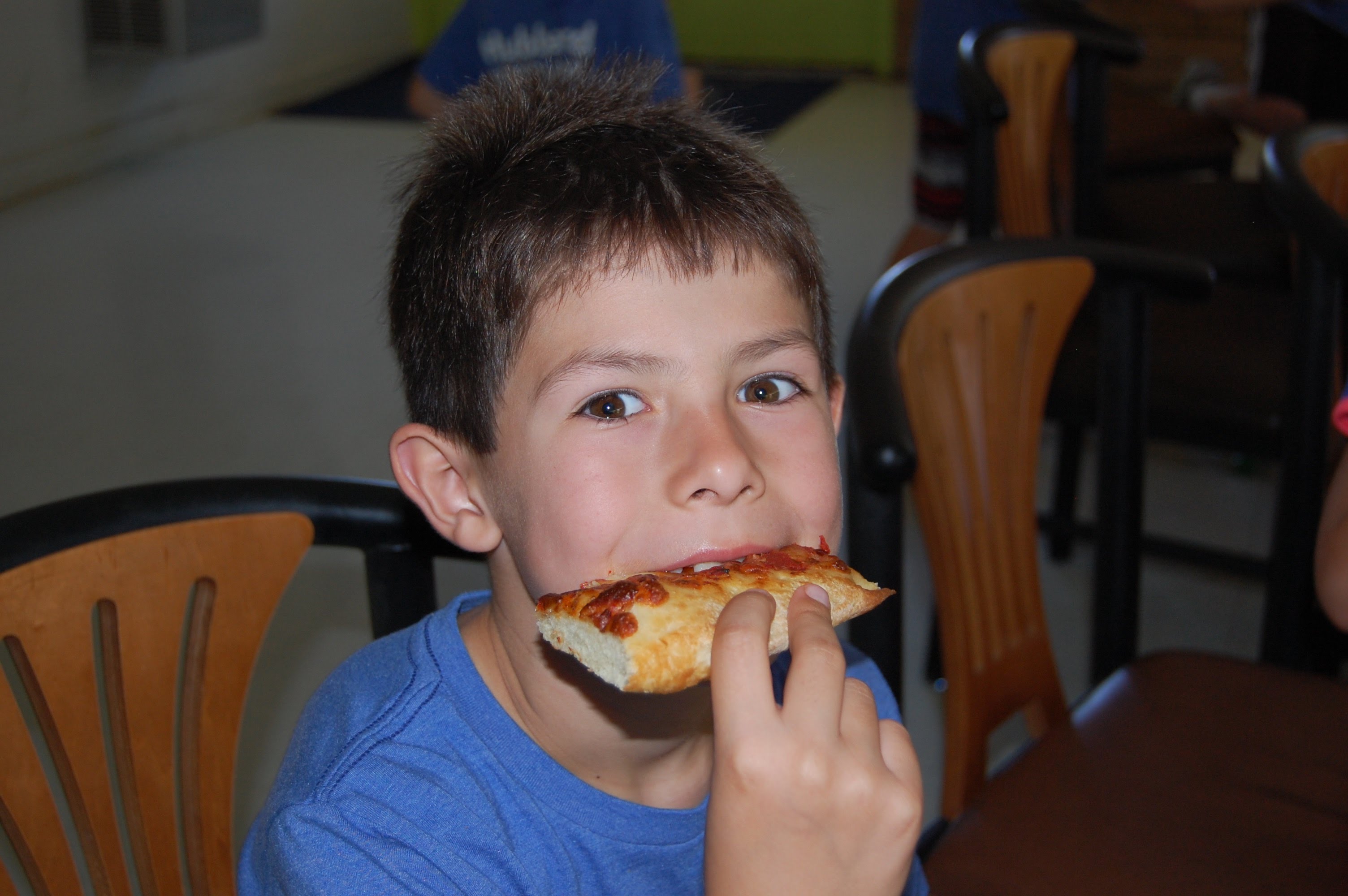 Campers Love Pizza